Idle No More – Canada's First Nations movement
Jan 2013

In November 2012, Canada's First Nations began a new incentive to raise their voices together. With unprecedented speed the Idle No More movement gained momentum over the following weeks and months.
In November, four women from the province of Saskatchewan held a 'teach-in' about the possible effects of Bill C-45, a proposal by Canada's Prime Minister Stephen Harper, which would seriously weaken many environmental regulations.
On 4 December, a group of chiefs from the Assembly of First Nations (AFN), Canada's principal indigenous organization, were prevented from entering the Parliament buildings to lobby MPs over the bill.
On December 11, Theresa Spence, chief of the Attawapiskat First Nation in northern Ontario, declared a hunger strike, to focus public attention on First Nations issues, support the Idle No More movement, and highlight concerns about Bill C-45.
Around December 21, native people across Canada blockaded roads, bridges and railway lines. In British Columbia, protesters expressed their concerns about a proposed oil pipeline. In Ontario, border crossings to the USA were blocked.
On January 11, 2013, a delegation of First Nations leaders, co-ordinated by the AFN, held a meeting with Prime Minister Harper and various other ministers. The meeting was inconclusive, but negotiations go on.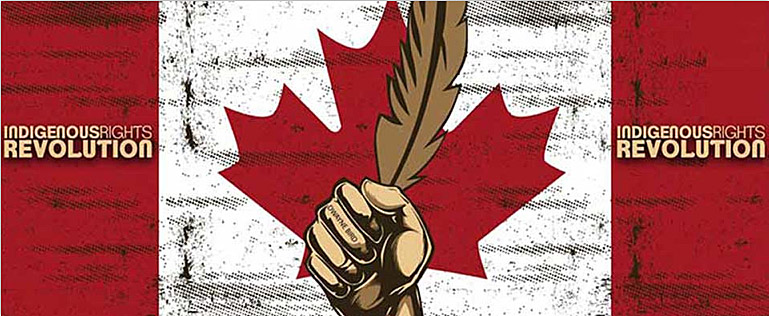 The native writer Lisa Charleyboy phrases the objectives of Idle No More as follows: 'to build indigenous sovereignty, to repair the relationship between indigenous peoples of Canada (First Nations, Métis, and Inuit), the crown, and the government of Canada from a grassroots framework, and to protect the environment for all Canadians to enjoy for generations to come.'
source: Survival International